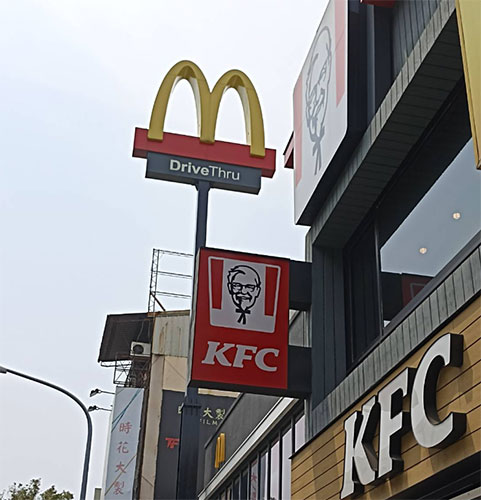 It has become widely known that paper takeaway containers are one of, if not the most convenient, and at the same time environmentally friendly options for packaging food. It is no wonder that paper packaging material for food has become so popular worldwide.
Let's face it, we all love fast food, because not only is it convenient, but it's fun, and a big part of the fun is the unique designs and styles of packaging that fast foods come in. Paper packaging is very versatile and suitable for forming and printing, to give them unique visual effects. For example, a shop specializing in take-out noodles may make their boxes with a handy handle in the shape of an artistic archway, or a pizza shop may make take out boxes designed in the shape of a single slice of pizza, with an attractive design on the box.
Advantages of Paper Food Packaging

As paper food packaging is very versatile, there is no limit to the designs that can be made to achieve a variety of unique aesthetic effects. Attractive packaging designs will give users a positive perception of your products, and will strongly influence consumers' purchasing decisions.
Paper takeaway containers can be coated with a variety of food grade surface films, so are water and oil resistant. They can hold hot beverages, soups and other foods for a long time without any worry of leaking. They can also be formed into sturdy shapes that will be convenient to hold and prevent spilling.
Establish in 1981, Huang Guan Special Printery Co., Ltd. is now one of Taiwan's largest paper food packaging manufacturers, with a production capacity of 120 million pcs per month. We have a complete design department, and fully automated printing, cutting, forming, inspection, and packing facilities.

Huang Guan is an international supplier and has worked with customers in the United States, Japan, Australia, Singapore, Philippines, Hong Kong, and other Middle-East and Asian countries. We have supplied containers for brand name fast food chains, frozen foods and ice-cream companies, multiple airlines, supermarkets, beverage chains, and various restaurant chains. Approximately half of Huang Guan's containers are sold domestically, and the other half internationally.
Because we supple in large quantities to major, well-known companies, both domestically and internationally, our large volume manufacturing allows us to provide exceptional quality at the best price you will find anywhere. We offer a broad range of custom packaging that will make your brand stand out as the most attractive, convenient, safe, and environmentally friendly product. Let's work together to bring a smile to users faces when they use your products. Welcome to contact us anytime!